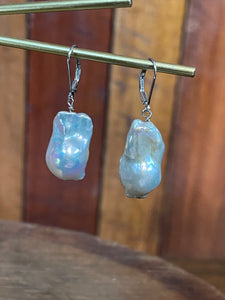 Our largest Freshwater Pearl range on offer with the most amazing lustre. These pearls measure approx 27mm with some of the most beautiful lustre shades I've seen. Hand made with 925 Sterling Silver clasp. 
This is the actual pair you will receive. Reflections of mauve are a striking element of this pair. 
These images are not photoshopped. Simply stunning Pearls.