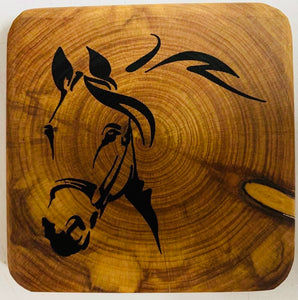 Hand crafted coasters made from Cypress timber, laser engraved with the majestic horse head.
Coated with Marine grade polyurethane which makes them perfect for outdoor patios decks and pool areas. 
Approx 9cm x 9cm x 1cm
As these as hand created, some small differences may appear in the size and shape.