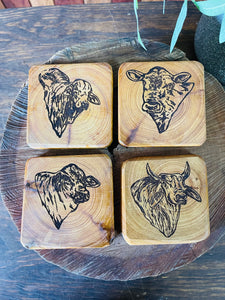 Hand crafted coasters made from Cypress timber. This pack includes one of each of our current designs. 
Angus, Brangus, Polled Brahman & Horned Brahman. 
Approx 9cm x 9cm x 1cm
As these as hand created, some small differences may appear in the size and shape. 
Please allow 2 weeks for completion.